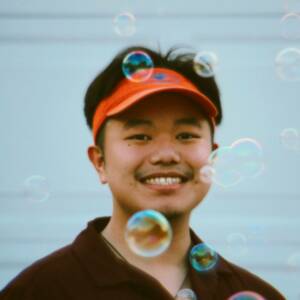 Ma is a member of our newest cohort of youth employees, starting in January 2021. He was introduced to Cookie Cart by some friends and thought it would be a good fit because he was, "looking for new experience to learn and work." So far, Ma enjoys "all the people that I meet, and networking in general," at Cookie Cart.
Ma says he brings enthusiasm to Cookie Cart, "At CART Circles and every other meeting I think my enthusiasm brings the energy up for everyone." His enthusiastic attitude is noticed by his coworkers, with one team member saying, "I always hear Ma's names in every meeting, he interacts and loves Cookie Cart."
Outside of work at Cookie Cart, Ma is a Boy Scout, which he credits for his success. "One of the Boy Scout mottos is 'Be prepared' and 'Be willing to take risks'. I keep these in mind which help me to be successful." These mottos influence Ma's advice for his coworkers on how to be Rising Star saying, "Take risks and participate. Your presence speaks volume."
So far, Ma says the thing he's learned at Cookie Cart that will help in his future is to bring a positive attitude. "I see that a lot from the staff and that has a big impact on me throughout the day." Ma is focused on graduating high school and to earn the Eagle Scout rank in Boy Scouts. Ma's parting words about being recognized as Rising Star are, "I've never been awarded for simply being me. This accomplishment has opened my eyes to my characteristics that attract others. I will keep pushing with these traits until the people around me taste success."
Congratulations Ma on being a Rising Star!
We are grateful for your hard work and are proud of all your accomplishments!