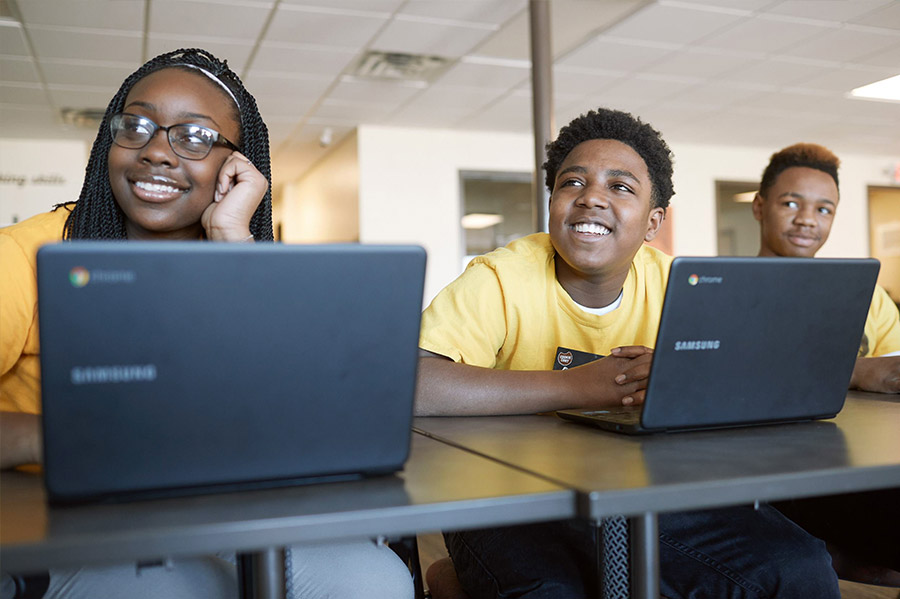 Donate
Building relationships, discovering strengths, and utilizing newfound talents are just some of possibilities that come along with a first-time job at Cookie Cart. Your gift is an investment in our community's next generation of leaders, and a recent youth employee said it best when she shared, "I know I am going to succeed at my next job because of the opportunities I received at Cookie Cart."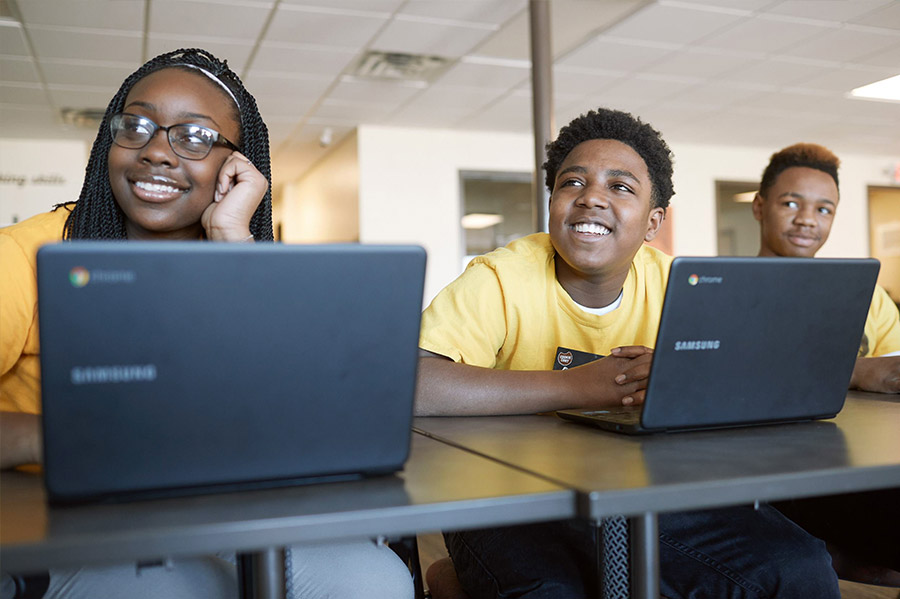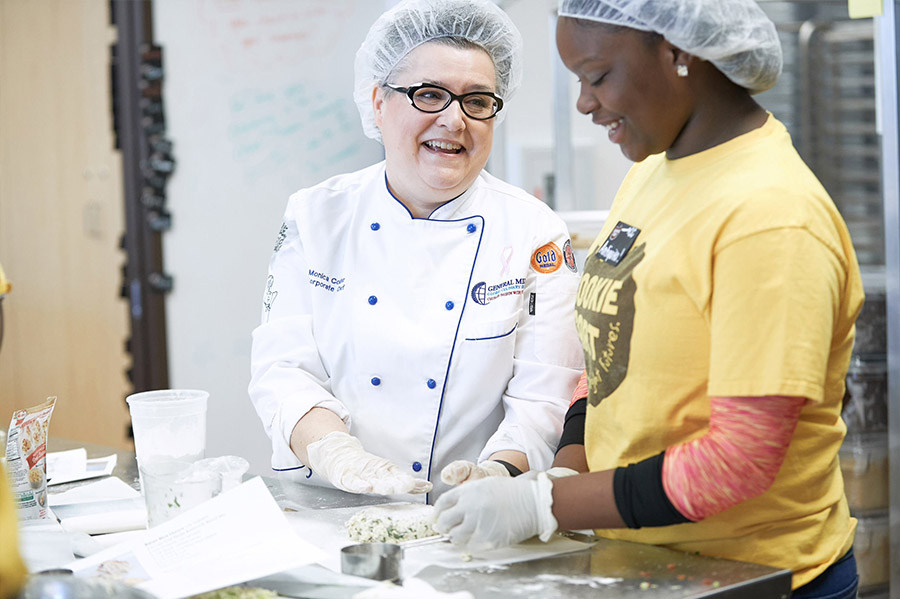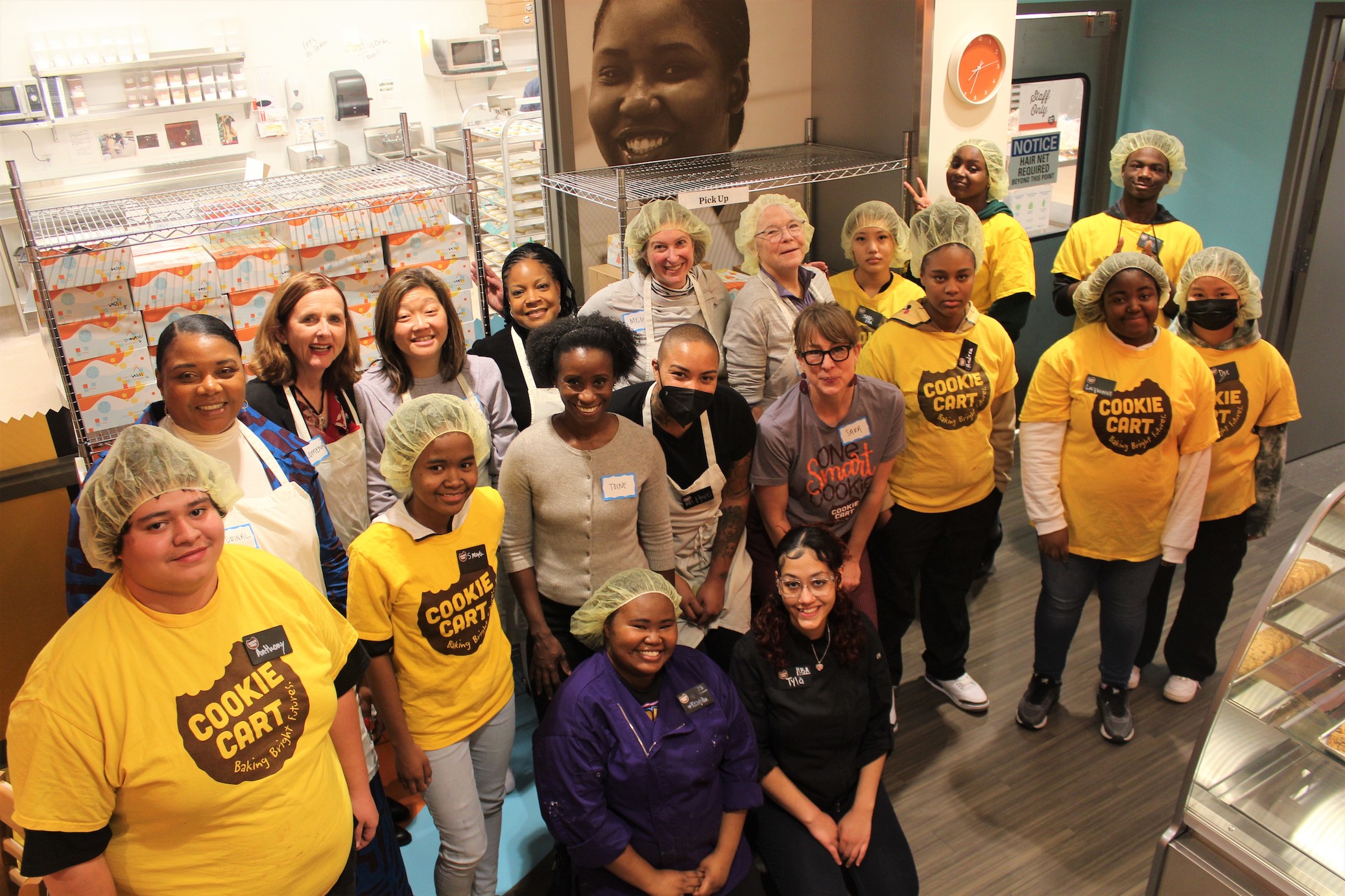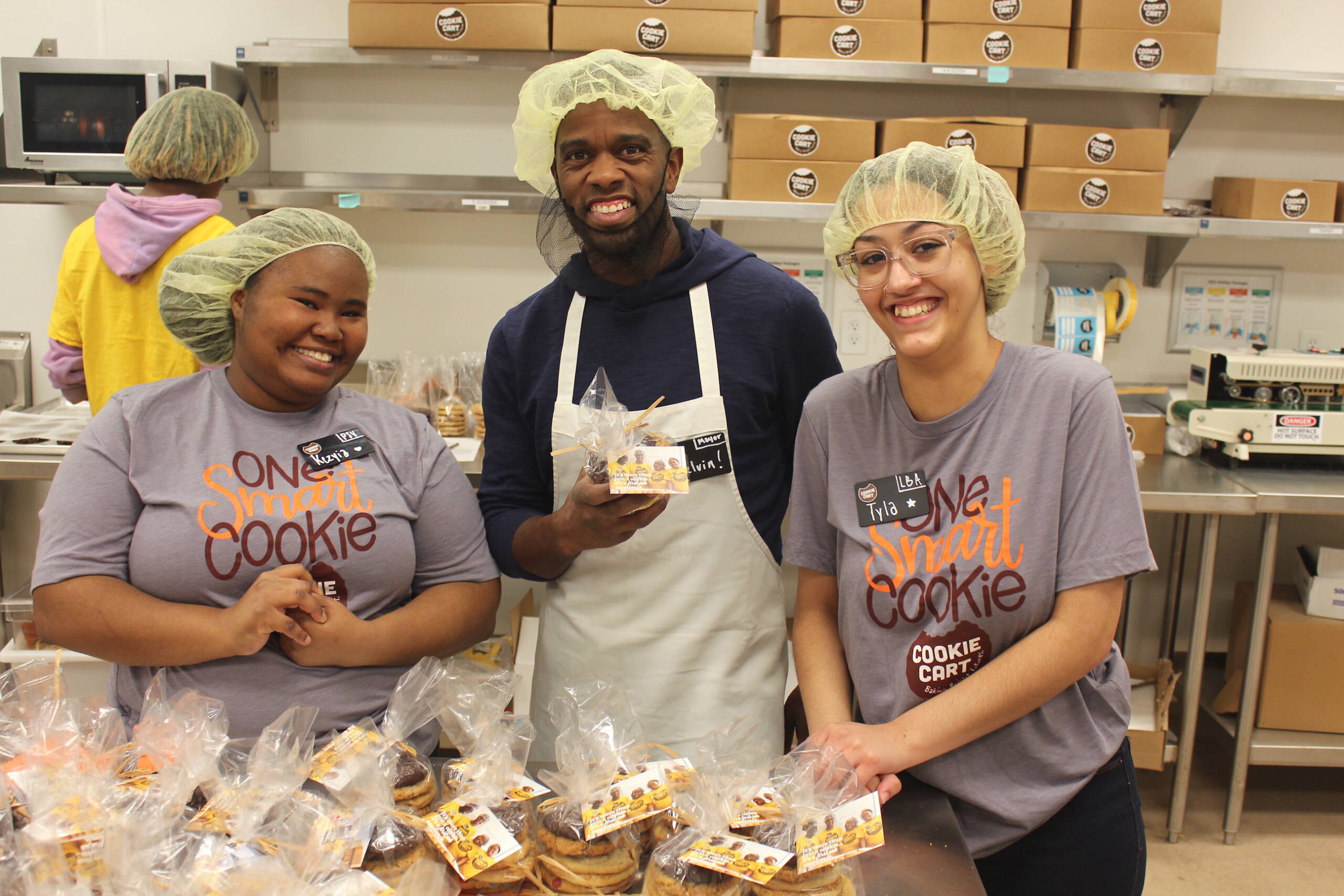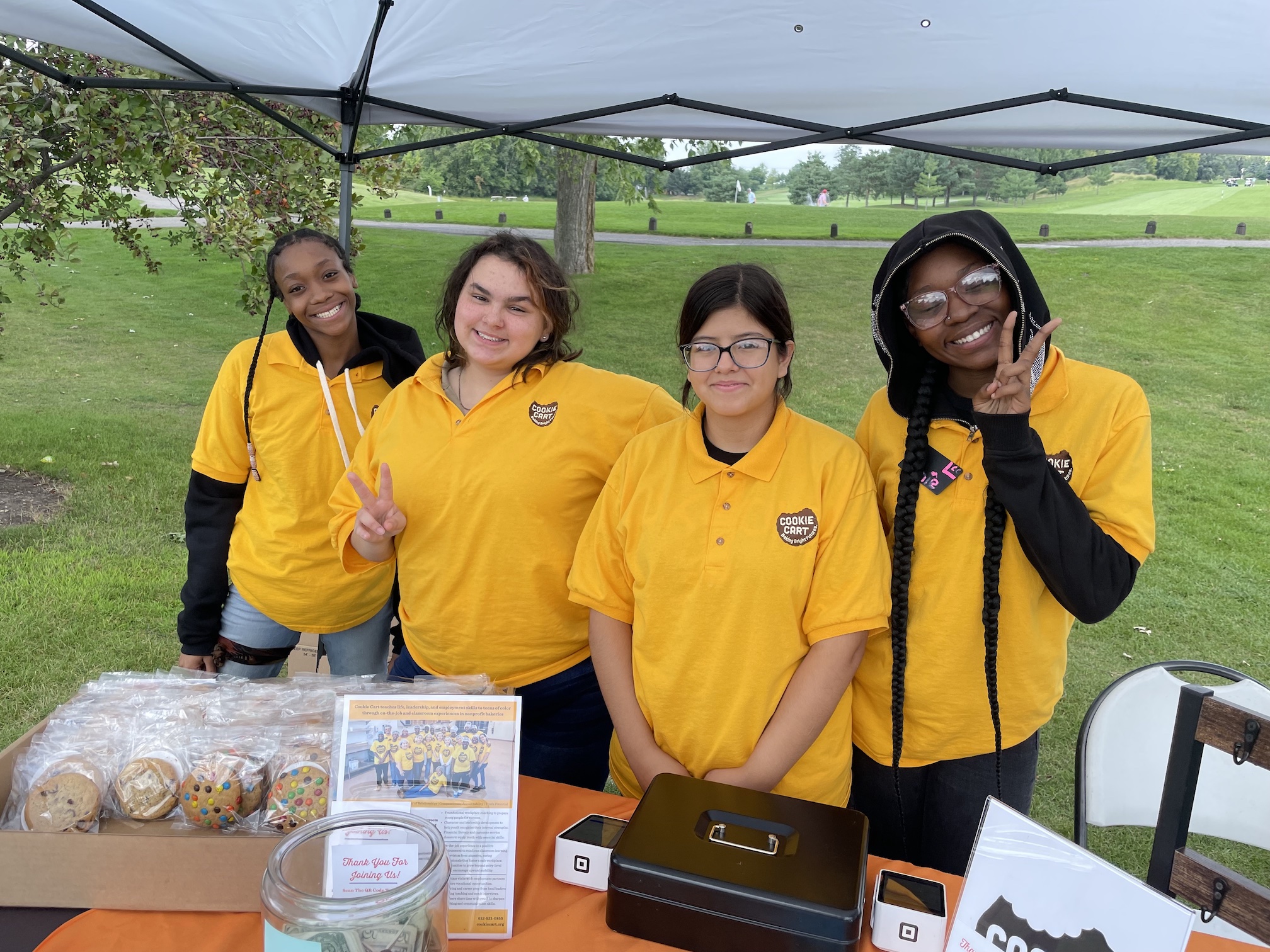 Volunteer
Volunteer Groups
Currently, we do not have any group volunteer opportunities in the bakery or classroom this summer. Cookie Cart has integrated some automation into our bakery and we no longer need as many volunteers in the bakery as we have had in the past.
Peak-Season Group Volunteering
We need volunteers for our busy season which is November-December. If you would like to be put on our email list for group volunteering between November and December please let us know. We will then send out information on shifts in September.
Event Volunteering
You can support Cookie Cart by volunteering at one of our events. We host three fundraising events each year: 
15th Annual Chefs' Dinner: Saturday, November 4th. (Multiple shifts)
For this event, we look for people to help with set up, registration, floaters, clean up, and take down. If your group is interested in supporting events please let us know. 
Paid Support Events
We host engagement events with groups that partner with Cookie Cart. These events are coveted and fill up quickly. Paid support events help Cookie Cart by giving supporters an in-depth look into Cookie Cart's mission, purpose, and day-to-day operations. Supporters get to try out decorating and give career readiness support to youth staff as part of this experience.
If you are interested in a support engagement event, please email Hope at hlockett@cookiecart.org for more information and a signup form.
Sales and Tabling Events
Sales Events are an awesome opportunity for Cookie Cart! Typically staffed by our experienced Youth crew members, proceeds from sales events go back into programming. If you're interested in having Cookie Cart sell cookies at your event or company please fill out this form linked below.
Events
Aside from volunteering throughout the year, fundraising events are the best way to engage in the Cookie Cart community! We do our best to tailor event experiences to focus on our mission, the young people in our program, and a truly bright future for our organization. From chef-curated culinary adventures to one-of-a-kind networking nights, the opportunity to have a real impact abounds!