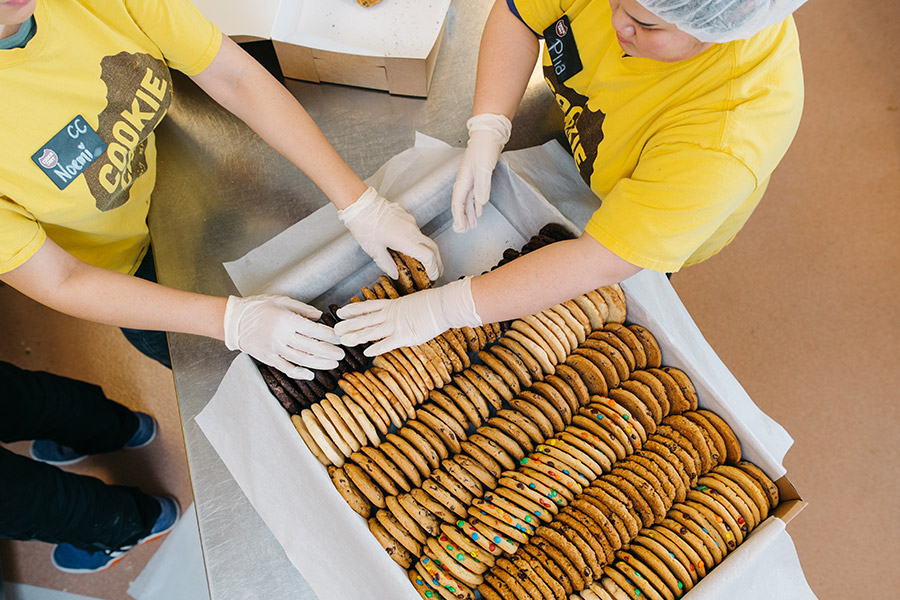 Buy Cookies
Whether you're looking for a classic chocolate chip, a sweet seasonal favorite, or a hand-decorated masterpiece – we've got you covered! Baked with real butter, sugar, and quality chocolate, Cookie Cart cookies never disappoint. Consider us for your office and community events, and personal celebrations. Our cookies make great gifts, too! 100% of net profits are invested back into our youth employment program.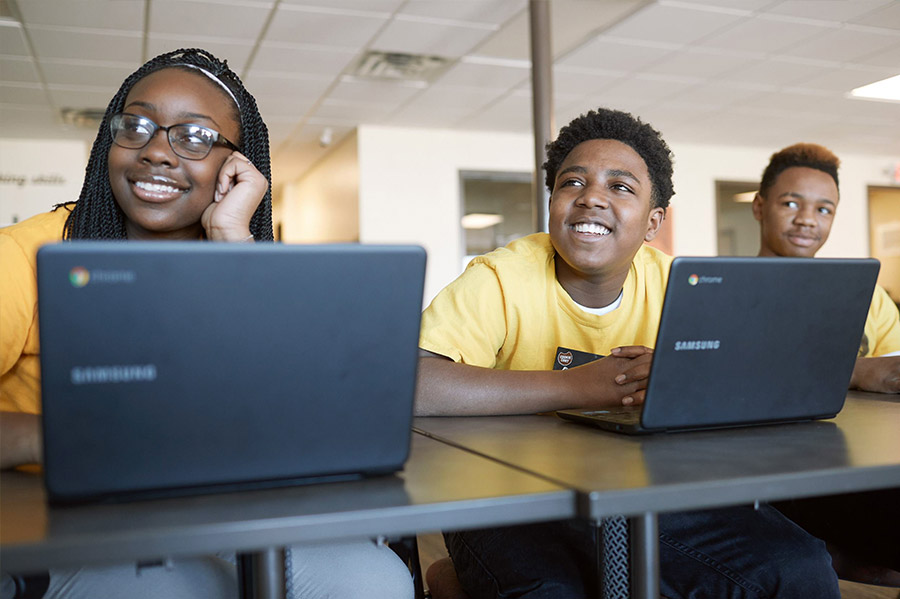 Donate
Building relationships, discovering strengths, and utilizing newfound talents are just some of possibilities that come along with a first-time job at Cookie Cart. Your gift is an investment in our community's next generation of leaders, and a recent youth employee said it best when she shared, "I know I am going to succeed at my next job because of the opportunities I received at Cookie Cart."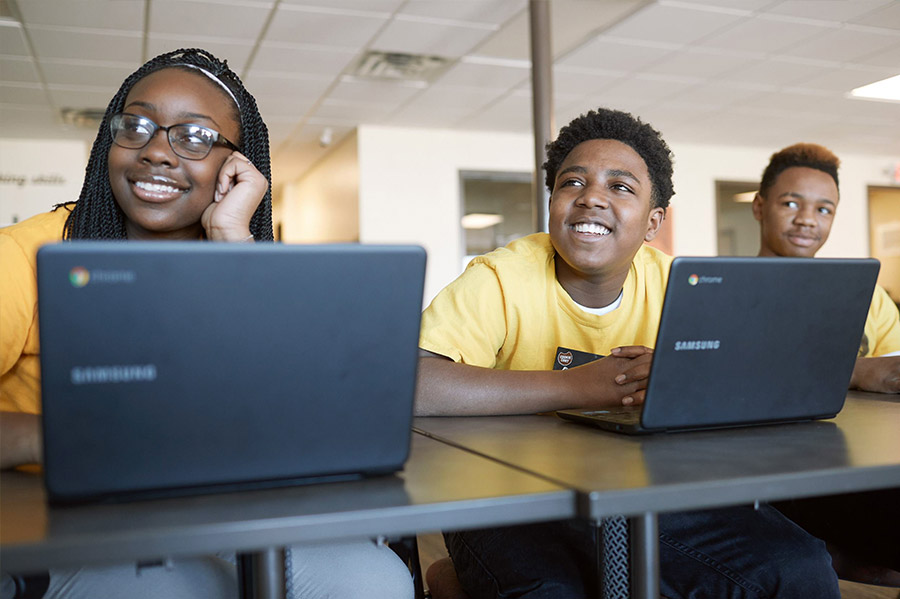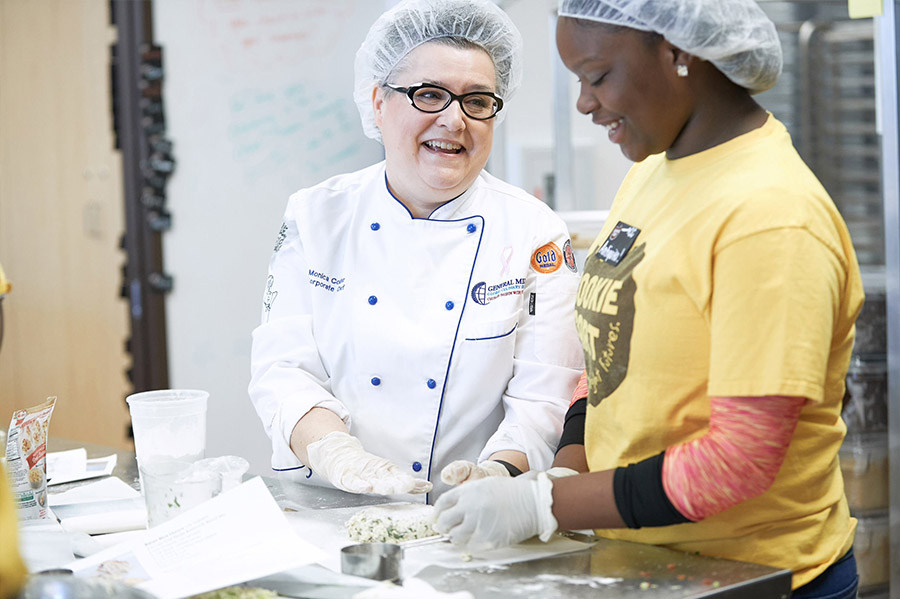 Volunteer
Due to the COVID-19 pandemic, we are not currently scheduling any volunteer shifts. Please check back for updates on when we will start scheduling volunteer shifts again. Thank you!
Individual Volunteers
Interact with youth employees in a classroom setting as you lead a workshop in one of our three key curriculum areas: customer service, career readiness, and financial literacy. We provide the volunteer-friendly course materials and tools for the workshops, while you provide the personal experience and valuable perspective that will help our youth employees be even better prepared to join the workforce. For more information about individual volunteering, contact Hope Lockett at hlockett@cookiecart.org or 612.843.0425.
Volunteer Groups
Currently, we do not have any open opportunities for volunteer groups to join us in our bakeries. Please check back as volunteer group opportunities open.