Maximizing Our Break Through Workplace Visits and Career Exploration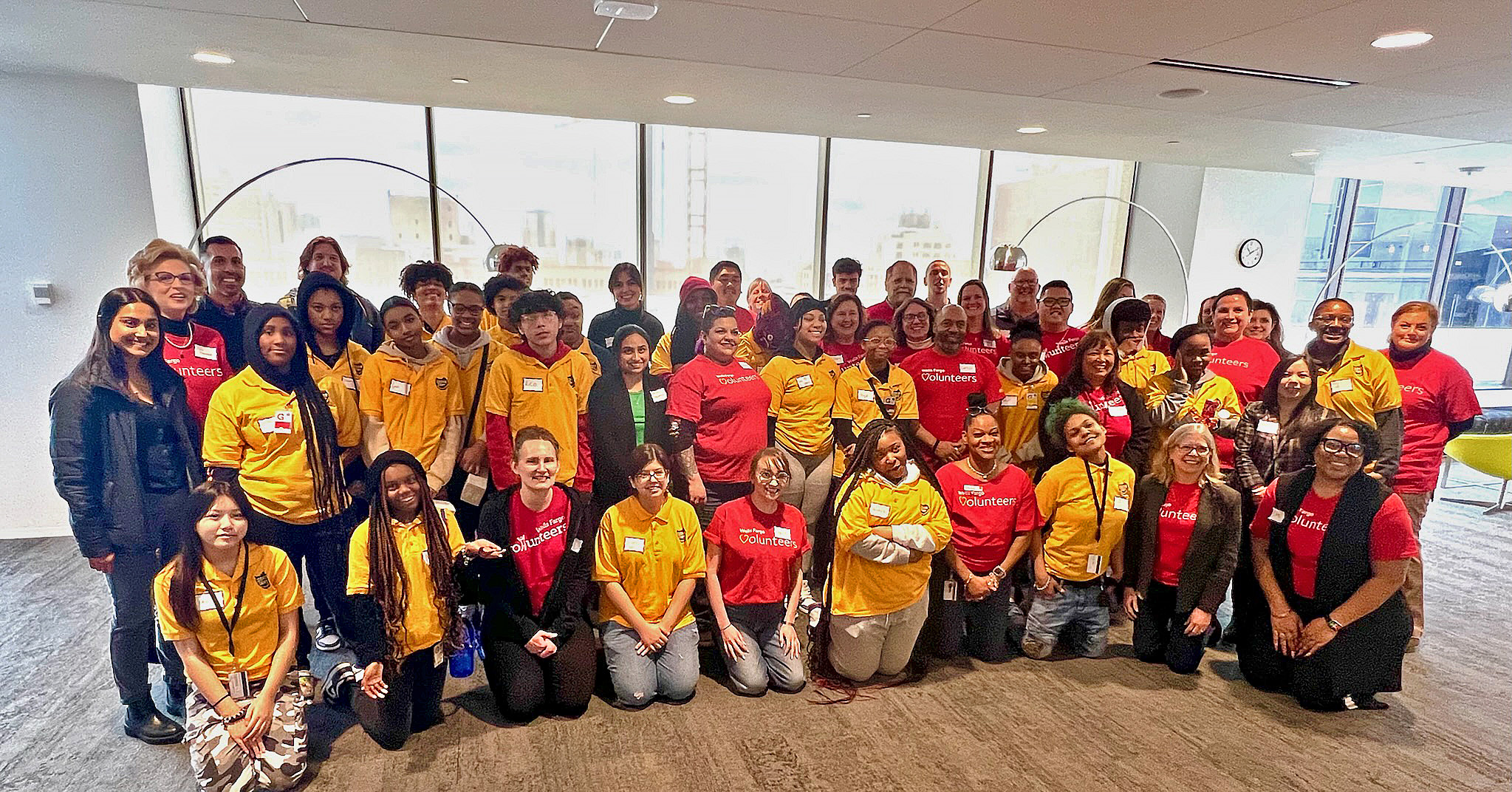 Some young people spend spring break on the beach or perhaps on a road trip with their family. Others sleep in and read books or spend their days playing in the neighborhood and enjoying time off. But the young people at Cookie Cart take a different approach by spending the week at workplaces around the Twin Cities to get a taste of vocational opportunities from our partner organizations.
With workplace visits to the University of St. Thomas, Right Track, Boys & Girls Club, West Monroe, and Wells Fargo of Minnesota, the week was chock full of unique experiences for Cookie Cart Crew members to get up close and personal time with many different types of careers. This recap will cover our time at Wells Fargo, and we also want to extend gratitude and celebration to each partner that hosted the young people of Cookie Cart and gave them eye-opening experiences that will translate to their development as humans, employees, and leaders!
On April 5th, 22 Cookie Cart Crew members descended on downtown Minneapolis and the support staff offices of Wells Fargo. Located in the shadows of US Bank Stadium, the Wells Fargo office towers proved to be an inviting space for a day of learning the ins and outs of the financial giant's local opportunities and its community outreach efforts.
Led by Cookie Cart Board Member and all-around incredible human, Drinal Foster, the day was clearly in good hands! After the crew was greeted in the lobby, we rose to the 4th floor and were led to an open classroom for our career forum with Drinal, Shoua Lee, and Shonda Thomas. All three Wells Fargo representatives had incredible stories to share! From starting as bank tellers 20+ years ago to occupying team-leading Vice President positions and doing impactful work through their various pathways at Wells Fargo, it was clear that Wells Fargo fosters upward mobility based on strengths, character, and personal passions versus measuring mobility by performance alone.
Cookie Cart Crew members were treated to lunch and the opportunity to network with over 30 Wells Fargo employees representing a broad spectrum of departments and careers beyond what many young people thought of as just jobs at a bank. As each employee shared their story, it became clear that these exchanges would prove valuable for Crew members as they reflected on their interests and potential career pathways.
Again, thanks to the incredible event-organizing skills of Drinal, Wells Fargo employees and Crew members teamed up with their lunch tables to learn about cookie decorating and have a friendly competition. With one of our cookie decorating kits at each table, teams of 5-6 created incredibly detailed, dazzling, and even (intentionally) dismal designs. Prizes were had, cookies were eaten, and laughter filled the room.
Our time at Wells Fargo ended with some words from Larry and Tamiko, our Training Managers and fearless leaders, as they shared Cookie Cart's vision and the importance of our work, along with fantastic gratitude for the amazing hospitality and many takeaways that they knew each young person would have.
If you or someone you know has opportunities to partner with employers in the Twin Cities for experiences like this, please reach out to our Program Director, Tanika Reese, at treese@cookiecart.org to connect!!