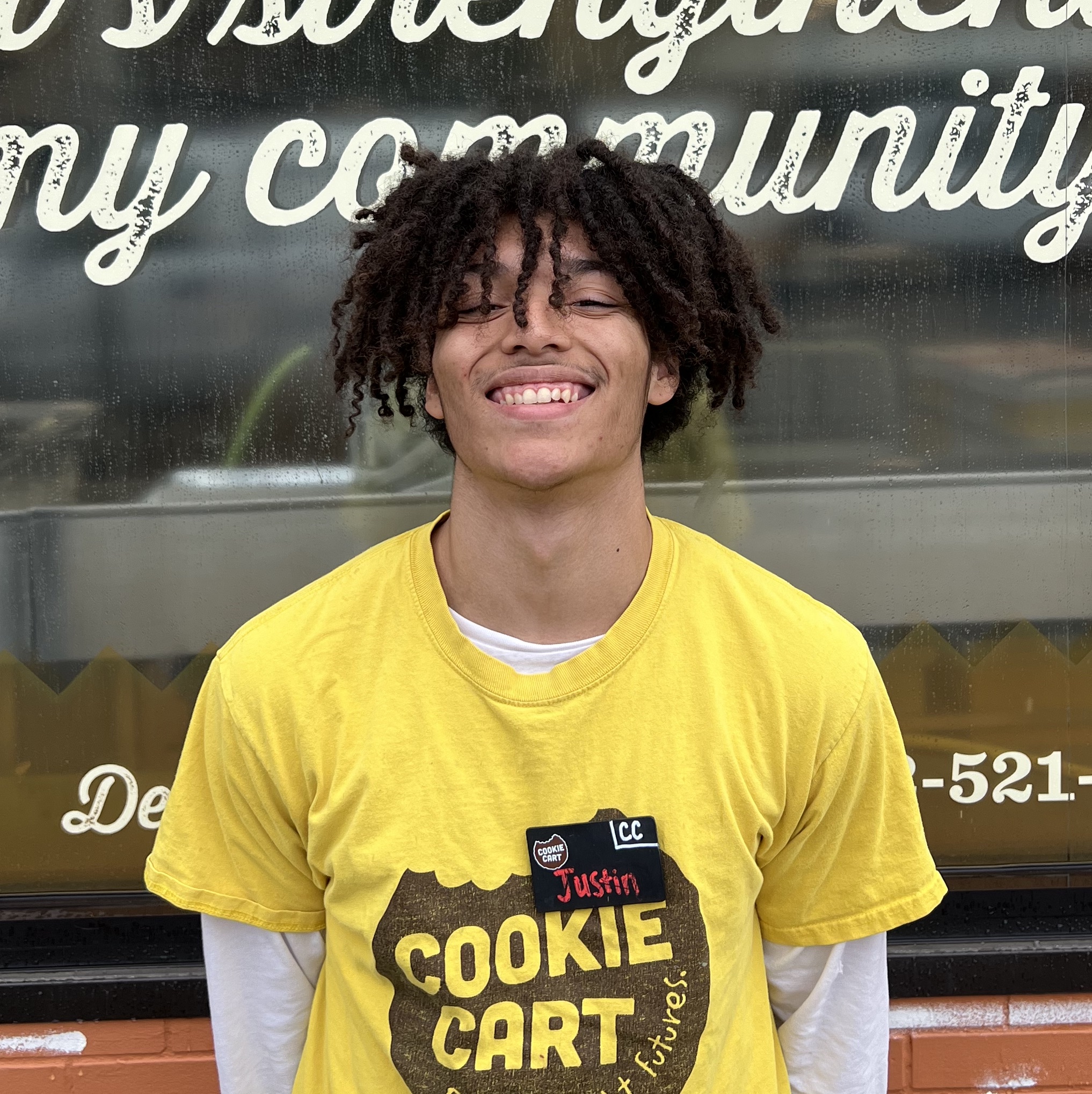 November Rising Star
Saint Paul

Started At Cookie Cart: January 2023
Favorite Cookie: Oatmeal Chocolate Chip
Justin is the Saint Paul Cookie Cart Rising Star for November 2023! Nominated by the Saint Paul Production Manager, Jarrell, Justin was named a Rising Star because of how he approaches each shift and is prepared to lead crews even when not asked. "Justin has the rare gift of being able to see what needs to be done and helping other folks on his crew get to tasks as they come versus standing around and waiting. He's always ready to step up and is a remarkable young man."
-Jarrell, Saint Paul Bakery Production Manager
Justin is no stranger to the spotlight as he's been a featured speaker at both More Than A Mixer and Chefs' Dinner. Justin appreciates the chance to be recognized and notes that it will just make him work harder to set an example for his coworkers. Justin attends Community of Peace Academy and is pursuing a career as a combat sports athlete.
Justin has spent almost a year with Cookie Cart and always brings a smile to his shifts and, no matter the task, he's always ready and steps up with professionalism and a unique respect for the work that stands out. "I believe the skills I learn at Cookie Cart will transfer on and make me better at anything I do in my future."
We're privileged to honor Justin as the Rising Star and we know that his mark on Cookie Cart is only just beginning to take shape!
Congratulations, Justin, on being our November 2023 Rising Star!
You make Cookie Cart an incredible place and we are proud to have you!