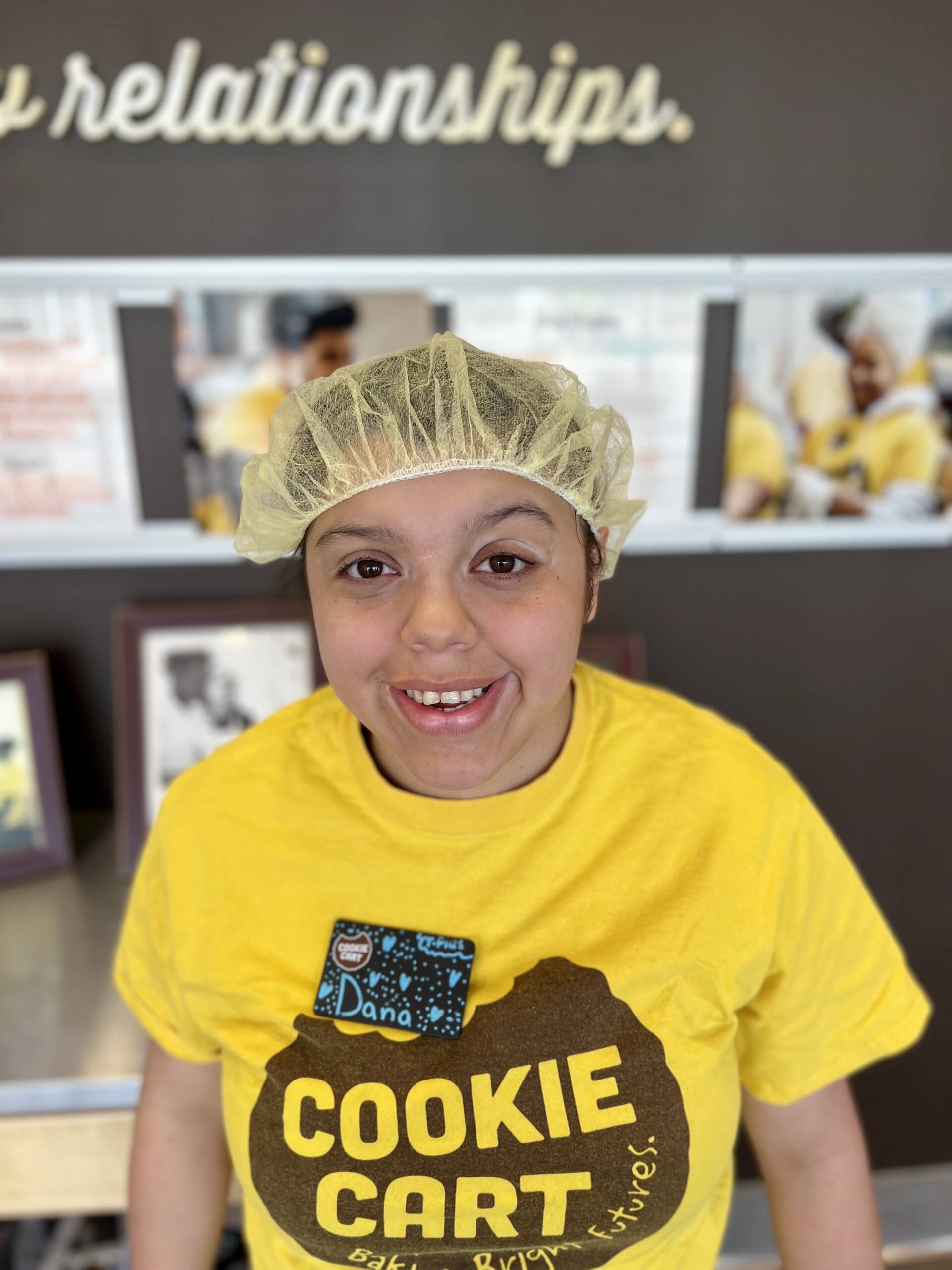 June Rising Star
Minneapolis

Started At Cookie Cart: January 2023
Favorite Cookie: Hand Decorated
Dana is the Minneapolis Cookie Cart Rising Star for June 2023! Nominated by the bakery leadership staff, Dana was named a Rising Star because of her amazing ability to conquer new tasks and bring positivity to each shift. "Dana lights up a room every time she walks in! She comes in each day with a great attitude and is ready to tackle whatever we have for her that day; she is a joy!" -Zuri Ransom, Minneapolis Bakery Manager.
Dana is a light in our Minneapolis bakery, and our staff is just not quite as upbeat on her off days. When she was told about the recognition, Dana was excited and thanked her "twin" Zuri for the honor. As a Rising Star, Dana has even more vibrance and gives the team something to strive for. Dana is a crew member through our work with Minneapolis's Transitions Plus program, and she is a 2021 graduate of Prairie Seeds Academy in Brooklyn Park.
Though it's hard to pick a favorite activity, Dana is a big fan of hand-decorating cookies, and, as a bonus, they are her favorite to eat! She specifically enjoyed the Valentine's Day cookies because that holiday shares an important message about choosing to share the love with others, even when things are tough.
As far as advice for her peers on what it takes to be a Rising Star, Dana says it's all about being upfront about what you need. "You have to ask questions when you don't know what you're doing. There are always people around that want to help you get better, and if you don't let them know how to help you, you cannot grow."
Congratulations, Dana, on being our March 2023 Rising Star!
You make Cookie Cart an incredible place, and we are proud to have you!