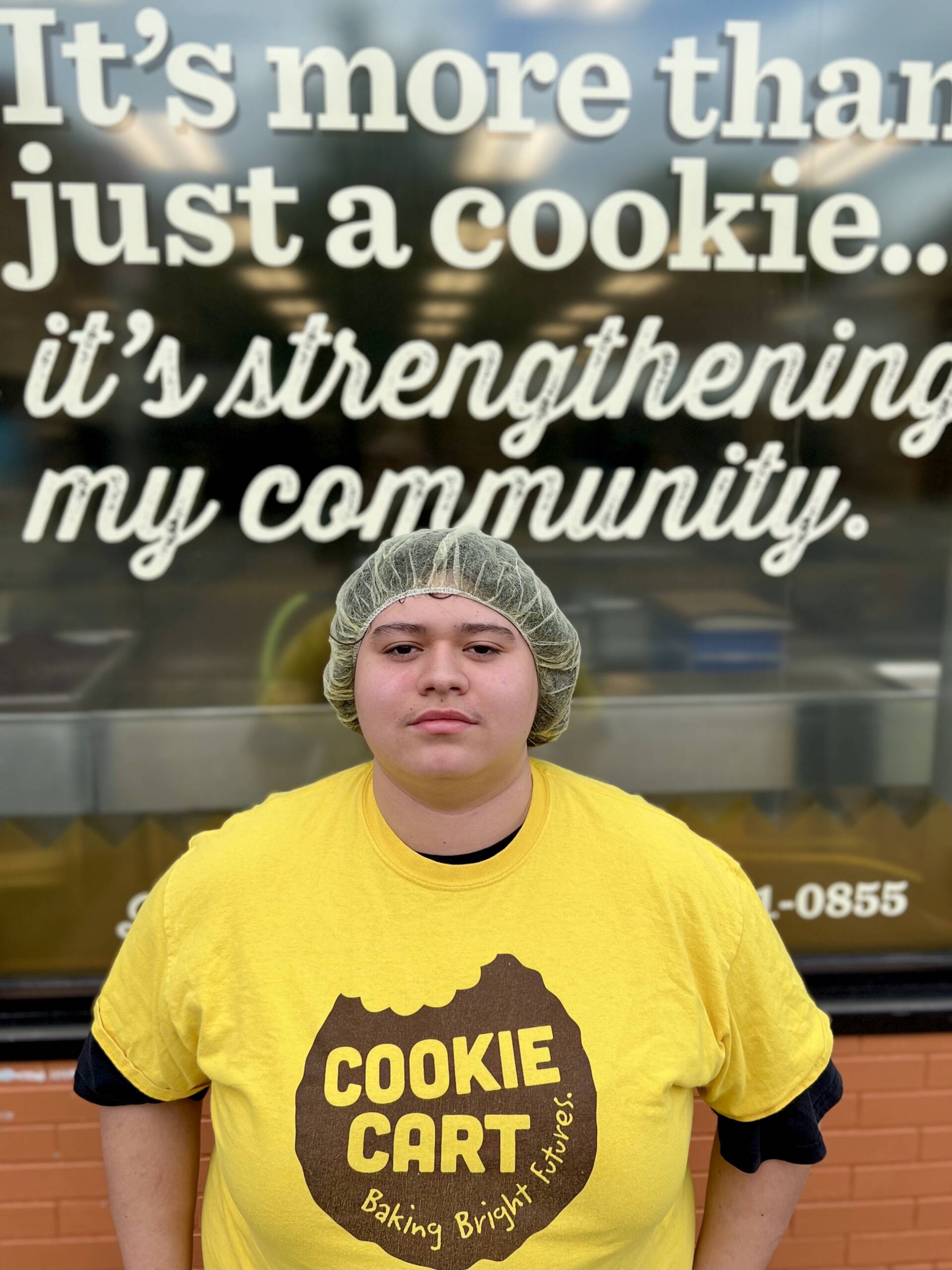 August Rising Star
Saint Paul

Started At Cookie Cart: October 2022
Favorite Cookie: S'more
Anthony is the Saint Paul Cookie Cart Rising Star for August 2023! Nominated by the Saint Paul Production Manager, Jarrell, Anthony was named a Rising Star because of his excellent track record of being on time for shifts and having near-perfect attendance since he started last October. "Anthony has shown leadership in the bakery by always showing up on time and ready to work. He's a huge asset to our team and helps out in any way he can, he's stood out since day one."
-Jarrell, Saint Paul Bakery Production Manager
Anthony took the news well and said he's been shooting for Rising Star since he started working at Cookie Cart last year. Anthony graduated from Johnson Senior High in May of 2023 and is still exploring his career path. For now, he loves working at Cookie Cart and feels like he can take advantage of being a part of a supportive team that helps him grow.
Cookie Cart has given Anthony a lot of direction in the past 10 months and he said he's loved getting extra opportunities to grow. "Being able to attend workplace visits and staff the Cookie Cart booth at sales events has given me practice talking with other people in a work setting and communicating the things I like about Cookie Cart," Anthony says, "and I really loved working the table at Cookie Cart, we sold out twice and it was amazing to see everyone support us."
As far as advice on what it takes to be a Rising Star, Anthony shares a bit of an upside-down mantra. "Don't try to stand out too much. If you get to work on time, do your job well, and stay away from drama, your supervisor will notice and make sure you have it good while you're here."
Congratulations, Anthony, on being our August 2023 Rising Star!
You make Cookie Cart an incredible place and we are proud to have you!