15th Annual Chefs' Dinner Organization Update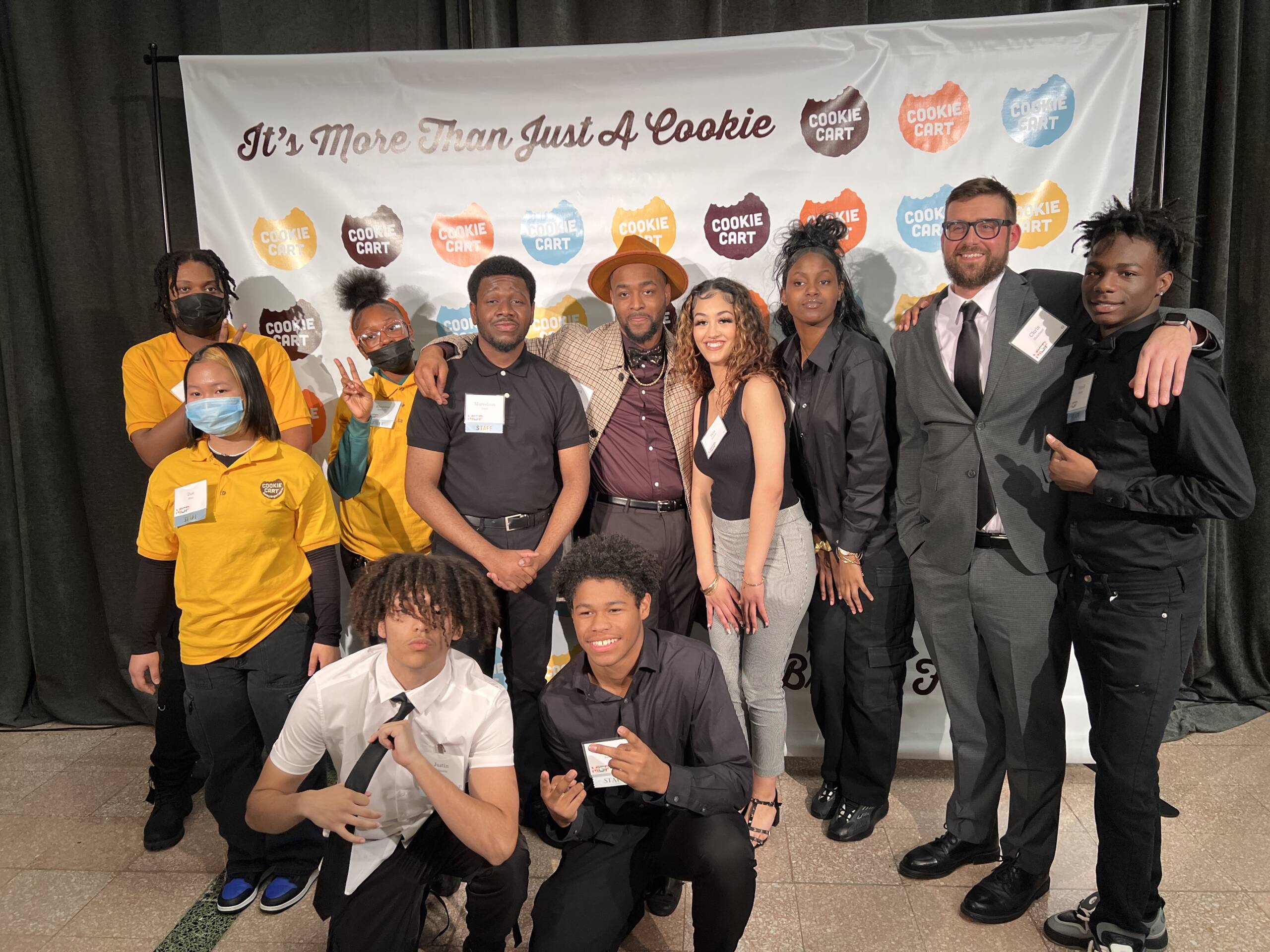 Hello, my name is Toine Warren, and I am the Chair of the Board of Directors here at Cookie Cart. I've been a member of the Cookie Cart Board for 7 years. I work for Heraeus Medevio while raising my three daughters with my husband, Reggie. It's been a privilege to be the Board Chair over the past year, and I want to take a moment to recognize and thank our Board of Directors for their service to the mission of Cookie Cart. We truly have an outstanding group of people who are fierce advocates for the success and the bright future of each young person Cookie Cart impacts.
I came to Cookie Cart because of the visible impact that it has had on Twin Cities' young people since day one and its goal of preparing teens with tangible skills that will translate to lifelong learning in their careers and in life.
I truly believe that Cookie Cart's legacy is alive and thriving after 35 years because of the dedication of its supporters like all of you. The idea to come into a community and provide opportunities for young people to learn and grow is not new or particularly unique, but the idea to invest by teaching something as simple as baking cookies and instilling business skills created a revolutionary movement that has impacted over 10,000 young people in the Twin Cities. Sister Jean's simple recipe of investing time in young people and meeting them where they are proved to be the perfect mix of ingredients to create something that has had a profound impact on North Minneapolis and East Saint Paul.
As we reflect on 35 incredible years, I cannot help but be struck by the wonderful privilege we all have, shepherding young people through a pivotal time in their lives and empowering them with respect, opportunity, and compassionate accountability. After all these years, Cookie Cart's aim remains: to teach life, leadership, and employment skills to each young person we have the privilege and responsibility to serve.
2023 has been a fantastic year! Cookie Cart returned to in-person programming last fall and through three youth cohorts in our two bakeries, we've served 105 youth by providing our Foundations, Financial Literacy, and Customer Service training. Over half of those young people completed our advanced training in Leadership and our signature training: Bright Futures. Throughout these powerful trainings, young people are empowered to reflect on their experiences by using their skills through our experiential learning program. By being part of the bakery team, young people take action on their training in a real workplace environment–all while creating the delicious cookies we sell and send nationwide!
Through incredible corporate partnerships, our program takes on an even more impactful shape. Workplace visits provide young people with an up close and personal look at how their employment skills and career readiness training can come to life and lead to fulfilling careers with unlimited upward mobility. In 2023, our program cohorts enjoyed workplace visits at such outstanding organizations as Wells Fargo, General Mills, Konik, West Monroe, and the Beast Mobile STEM lab. Many of our youth were able to use their customer service skills through sales events at our partner's headquarters or offices.
We truly believe that our special recipe of powerful programming, unique social enterprise, and partner support have created a sustainable model that will take Cookie Cart into the next 35 years and beyond. We see a powerful return to our roots by focusing on the needs of our community and adapting our programming to fit today's competitive environment. Our mission remains, and thanks to nights like tonight–we all can see that Cookie Cart's future is bright, indeed!